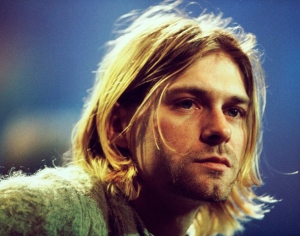 "Serving the Servent", a book in remembrance of Kurt Cobain, goes on sale April 2nd via HarperCollins' Ecco Press imprint. Danny Goldberg, one of Nirvana's managers from 1990 to 1994, wrote this book to document his memories with the iconic grunge band.
In "Serving the Servant" Goldberg reveals files that previously haven't been made public and interviews with Cobain's family, friends and former bandmates. It touches on Cobain and wife Courtney Love's marriage, the birth of their daughter, Frances Bean, and Cobain's struggle with addiction.
Goldberg has written several other books, including 2009's 'Bumping Into Geniuses: My Life Inside the Rock and Roll Business'. With being the president and owner of artist management company Gold Village Entertainment, beginning his career as Led Zeppelin's publicist and later serving as Bonnie Raitt's manager, he has tremendous experience in the Rock and Roll world.
In August 2018, Goldberg outlined his thematic approach to "Serving the Servant" in this statement announcing the project:
"I began to work with Kurt the year before Nevermind was recorded and remained close to him until days before his death," he said. "Media depictions of Kurt typically focus on the tragedy of his death. While it is impossible to ignore the inner demons which tormented him, in researching and writing Serving the Servant I have been more often reminded of Kurt's brilliance, his sense of humour and his kindness to most of those around him. He was so complex that no two people experienced the same person, but I hope I am able to add another dimension to Kurt's legacy."