As our community grieves over this tragic loss of life, here are some ways that you can lend a helping hand at this difficult time:
Make a Food Donation
With no definitive word on when the Tops store will reopen, FeedMore WNY and the Resource Council of WNY have partnered to distribute food in the area.
Food donations can be made at the FeedMore WNY warehouse at 91 Holt Street, Buffalo NY 14206 from 8am to 4pm Monday through Friday, and from 8am to Noon on Saturday. Nonperishable protein items, shelf-stable fruits and vegetables, beverages and snack items are requested. Toilet paper and related personal care products, as well as diapers, are also in need. Most needed items include: Cereal, Peanut or other nut butters, Canned Tuna and Chicken, Canned Soups, Stews and Chili, Canned Fruit, Canned Veggies, Beans, Canned or Dried, Boxed Mac & Cheese, Pasta and Rice, Spaghetti Sauce, Baby Food, Formula, and Diapers.
Volunteer Your Time
If you would like to assist in the food distribution efforts with the Resource Council of WNY at 347 East Ferry Street, Buffalo, or the Johnnie B. Wiley Pavilion, use the links below for more information and to sign up. Volunteers are needed now through May 27.
Volunteer at Resource Council of WNY Distribution
Volunteer at Johnnie B. Wiley Pavilion Distribution
Crisis Services
If you are feeling overwhelmed and need help, call Crisis Services at 716-834-3131 or Erie County Department of Mental Health at 716-888-8530
5/14 Survivors Fund Donation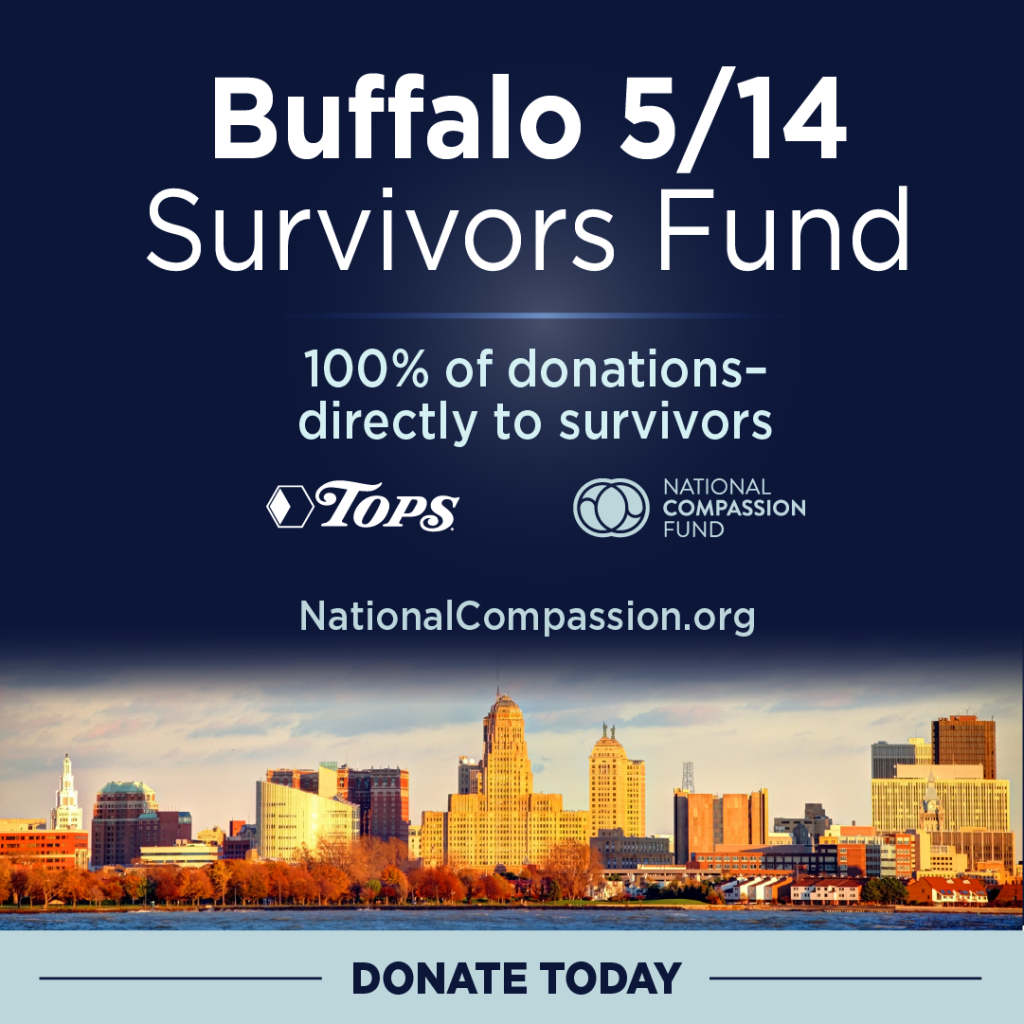 More Community Resources:
Black Love Resists In The Rust