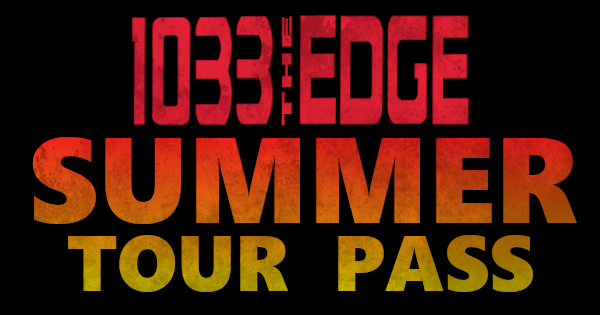 We've got your tickets to 10 amazing summer shows!
Young The Giant, June 13 at Artpark
Dave Matthews Band, June 14 at Darien Lake
Ben Folds, June 16 at Artpark
Weezer, July 3 at CMAC
Roc The Lake Music Festival with ARJ, July 7 at CMAC
Fall Out Boy, August 4 at Darien Lake
The Offspring, August 20 at Darien Lake
All-American Rejects, August 21 at Darien Lake
The Lumineers, August 22 at Darien Lake
Pixies and Modest Mouse, August 28 at Artpark
Listen for the Edge Summer Tour Pass Keyword of the Day May 18 through June 6. Text it to 716-952-9334 for your chance to win!
Cass & Anthony will draw winners every Wednesday morning through June 7, three in total!
Enter once per day for your best chance to win!