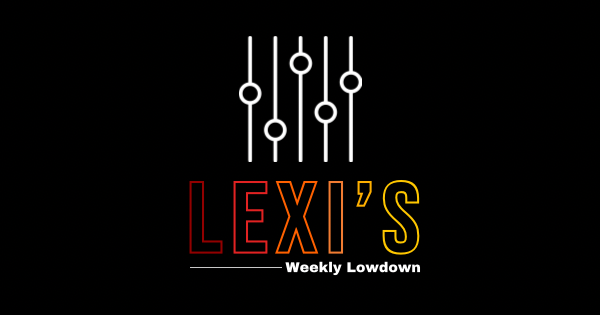 What's new?
Fall Out Boy "Love from the Other Side" – It's been a while since we heard from Fall Out Boy. Since 2018 to be exact. I think with bands like FOB, every time they "make a comeback", we wonder if they are going to try and reinvent the wheel with a new sound or keep it how it used to be. Love from the Other Side gives us those same old FOB feels, in the best way. If anything I think this song sounds more like their original style then their previous comeback record "Mania". If you liked "Thanks for the memories" and "Centuries", Love from the Other Side will be right up your ally.
All Time Low "Tell Me I'm Alive" – The title track off or their upcoming 9th studio album. I've always looked up to the band as strong story tellers. At first listen, the first 2 minutes of the song feels like a classic All Time Low song. Painting a narrative of the main character going through a rough night and explaining how this is just "how they are". Only for the remaining 2 minutes of the song to take a faster punk sound which we saw a lot of in there last record "Wake Up, Sunshine". Heading into the full album release March 17th, I do think All Time Low will remain to be strong story tellers. While there previously single "Sleepwalking" had there typical pop-feel, I think "Tell Me I'm Alive" is teasing how the new record may take a lot of transitions into a punk-feel.
A unique thing about this release is that All Time Low's front man, Alex Gaskarth, directed the music video. His first time ever.
In The Headlines:
The 1975 is joined by…Taylor Swift?!
The 1975 is currently on their UK leg of their "At Their Very Best" tour. Now usually it's very unlike the band to bring anyone out to perform with them…let alone someone as huge as Taylor Swift. Taylor took the stage to perform the 1975's "The City" and even performed her own track "Anti-hero" for the first time ever! Reading over the fan reactions to this surprise performance was crazy. Could you even imagine being there for something like this?
Check this out!
Looking for some new music to set the tone for 2023? Let me recommend Nic D!
His songs are upbeat, fun, and all over the place genre-wise, in the absolute best way. Not to mention, he is hilarious on tik tok.
Songs to check out:
-Cotton Candy
-Serotonin
& that's this week's lowdown!
-Lexi