103.3 The Edge welcomes The Red Hot Chili Peppers to JMA Wireless Dome in Syracuse on April 14, 2023 at 6:30pm.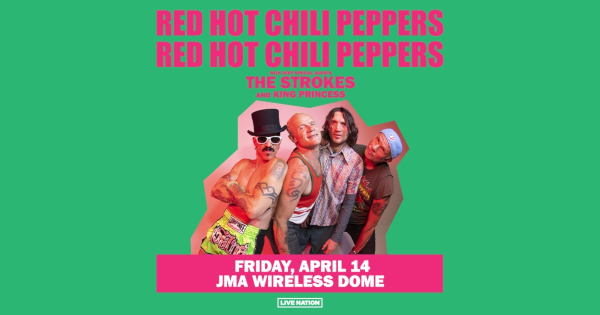 WORLD TOUR 2023
RED HOT CHILI PEPPERS
with special guests
The Strokes
King Princess
TICKETS ON SALE NOW
www.LiveNation.com
Ticketmaster
*Tickets subject to applicable service charges. Price subject to change without notice.
WIN TICKETS ALL WEEK – listen to Cass & Anthony in the morning and Lexi every afternoon!
Winning Hours to Listen
Monday 4/3
8am, 4pm
Tuesday 4/4
9am, 5pm
Wednesday 4/5
6am, 3pm
Thursday 4/6
8am, 5pm
Friday 4/7
9am, 4pm